2002
Started as the 1st self financing Dental College in the State admitting BDS students – Affiliated to Kerala University
2007
Recognized by DCI and Govt. of India
2010
Post Graduate courses in the three following specialties started

Conservative Dentistry
Periodontics
Prosthodontics
Affiliated to KUHS (Kerala University of Health Sciences)
2011
BDS Seats enhanced from 40 to 100. Affiliated to KUHS
Post Graduate courses started in remaining 5 specialties in

Oral Medicine and Radiology
Oral and Maxillofacial Surgery
Orthodontics
Oral and Maxillofacial Pathology
Pedodontics
Became the Biggest Dental College in the State having 100 intakes in UG and 23 in PG.
2012
10th Anniversary functions Inauguration and Stone laying Ceremony of the new Decennial Block were convened by Shri Ommen Chandy, Hon'ble Chief Minister of Kerala on the 21st of June, 2012.
2013
100% result in MDS part -2 University examination.
Started a new Diploma Course in Laser Dentistry associated with University of Genova, Italy.
IDA students National Conference hosted by the College.
Introduced the Concept green Campus to make the campus eco friendly.
Felicitated Adv. A. Sampath, member of Parliament, for securing PhD.
2014
Conducted two months career advancement program for fresh BDS graduates.
A new Medical OP started within the College building as per the requisitions from the public.
A new Diploma course in Implantology in association with University of Genova, italy.
Unveiled a new full fledged Dental Van for rural health program.
A new certificate course in laser dentistry started.
New Decenium building constructed.
PMS – First NAAC Accredited Dental College in Kerala.
2015
Constructed LH Annex.
Dr.P.S.Thaha received the first Denta Sreshta Award for his his outstanding contributions in the field of Dentistry.
Participated in RUN Kerala RUN organized by Government of Kerala as a part of National Games 2015.
Visit of Oman Delegates from Oman MOH for Organizational Study
Reception to Dr.Anil Ardeshna, Post Graduate Program Director, Rutgers School of Dental Medicine, New Jersey, USA
PG Seat enhancement for the departments of Prosthodontics, Conservative and Periodontics
PMS Dental College again secured 100% result in MDS Final year University examination 2015
EVENTS
2015
1. Student store started (46/2015 dated 19.01.2015)
2. 13th College Day on 23.04.2015 (20.04.2015 dated 06.04.2015)
3. PMS participated in Run Kerala Run (20.01.2015) heralding 35 National Games held at Kerala.
4. PMS contributed to Prime Minister's Nepal Earthquake Relief Fund (260/2015-12.05.2015)
5. World Environment Day June 5th celebrated.
6. International Yoga Day (21.06.2015) observed.
7. Published Journal of Maxillofacial Science & Research (325/15- 08.07.2015)
8. Workshop on Research Methodology conducted on 31st July & 1st August 2015(358/15 – 30.07.2015)
9. Holiday Clinic from 2nd August 2015 (356/15 – 30.07.2015)
2016
1. PMS got approval from New York University for the Student Exchange Programme (74/16- 18/02/2016)
2. March 8 International Women's Day celebrated (101/16 – 08.03.2016)
3. Anti-ragging committee constituted (144/66 – 11.04.2016)
4. Observed World No Tobacco Day on May 31, 2016
5. First time in Kerala PMS introduced Periodontal Microsurgery (333/16-27.07.2016)
Conducted College Day on 14.12.2016 (449/16- 30.11.2016)
2017
1. Celebrated Dentist Day on March 6,2017 (95/17 – 28.02.2017)
2. Celebrated Women's Day on 08.03.2017 (97/2017 – 01.03.2017)
3. Started Comprehensive Clinic from 02.05.2017 (186/17 – 02.05.2017)
4. Conducted Teachers Training Programme for teaching staff for three months (19.06.2017- 10.05.2017)
5. May 31 No Tobacco Day observed
6. Installed CBCT machine (434/17-14.01.2017)
7. College Day held on 11.12.2017
2018
1. World Cancer Day observed on 04.02.2018
2. OMFS Day observed on 13.12.2018
3. PMS as the scientific sponsor for the IDA conference
4. Donated Rs 5 lakhs to the Chief Minister's Relief Fund – Ockhi
5. Celebrated National Dentists Day 06.03.2018
6. Celebrated Women's Day 2018
7. Started Priority Clinic (250/18- 26.05.2018)
8. Celebrated World No Tobacco Day on 31.05.2018 with Manorama at the Institute of Engineers Hall.
9. Celebrated World Environment Day on June 5, 2018 by planting 130 different species
10. Teachers Day observed on 5th Sept 2018
11. PMS hosted 2nd Mid Term conference & PG Convention of Indian Prosthodontics Society on 13th Oct 2018 (434/18 – 10.10.2018)
12. PMS as venue for the conclusion of Pink Ribbon Month – Breast Cancer Awareness Programme on 03.11.2018 (465/18 – 31.10.2018.)
13. Held College Day on 19.12.2018 (513/2018 – 08.12.2018)
14. PMS donated Rs 10 lakhs to the Chief Minister's Flood Relief Fund
15. PMS donated as 1 lakh to a student of St. Mary's High School suffering from a rare disease and facing liquidation of her property
16. Arranged all facilities and provided 13000 sq ft building free of cost for Palliative Care and effective pain relief for the terminally ill patients.
17. Held awareness class on "Anti Narcotic Awareness "on 28.12.2018(540/18 – 27.12.2018)
2019
1. Anti ragging awareness class by member DCI 18.01.2019 (28.09.2019, 17.01.2019)
2. International faculty week Feb 12 to 16, 2019
3. Opened swimming pool and gymnasium at LH Annex III (20.07.2019, 11.06.2019)
4. Opened Tobacco Cessation Clinic
5. National Dentists Day celebrated on 06.03.2019 at Gandhi Park, East fort
6. Observed International Women's Day 2019
7. Observed World Health Oral Day on March 20,2019 with special dental camp in tribal area
8. Felicitated PMS alumni Dr Angel Raj selected to civil service
9. Celebrated No Tobacco Day with Manorama and Southern Railway on 31.05.2019(190/2019 dated 30.05.2019)
10. Provided education materials to the poor students of new UP school Cheeran kara and PSNMHS on 06.06.2019
11. Independence Day 15.08.2019 flag hoisting
12. PMS as venue for KUHS sports meet 03.09.2019
13. PMS Onam celebrations (6th Sept 2019)
14. New comers festival induction ceremony BDS 26.09.2019
15. Anti ragging awareness talk on 23 October 2019 by Superintendent of Police (429/19 – 17/10/2019)
16. Teachers Training Programme for all new teaching staff (418/219 – 21.10.2019)
17. PMS hosted pre conference courses of XXVIII National Conference of Indian Association of Oral & Maxillofacial Pathologists (31st Oct & 1st Nov 2019 (460/2019-29/10/2019)
18. Developing educational videos for You Tube (477/2019/ 04.11.2019)
2020
1. CDE Programme talk by Dr. Thomas List (30/20- 18.01.2020)
2. UG Convocation Programme 22.02.2020 (69/20- 18.02.2020)
3. Dentist Day celebrated with dental exhibition on 06.03.2020 (90/20 – 05.03.2020)
4. Organized Women's Day on 07.03.2020; honoured Health Minister by PMS students
5. Anti ragging squad constituted (152/20-10.10.2020
6. Anti ragging committee constituted (151/20 -1.1.2020)
7. PMS contributed one lakh face masks to police personnel
8. Conventional classrooms converted to smart classrooms with AC, lab attached facilities
9. KUHS recognized PMS as a centre for PhD programmes. NITTE also approved PMS as a centre for PhD programmes
10. A new ladies hostel nearly 26000 sq ft family quarters commissioned and Day Care facilities arranged
2021
Research department conducted scientific program on research grant writing and IPR by eminent faculty members.
Virtual Alumni Meet 2021 on 29.12.2022
A workshop on Research methodology on 29.12.2022 and 30.12.2022
A blood donation camp organized as part of NSS, PMS Alumni and Department of Public Health Dentistry activities
A series of Life Skill Training program in association with Training Institute of Labour and Management, Trivandrum
Workshop on Infection Control on 08.12.2021
Exodontia, Tips & Tricks on 01.11.2021
Started fish farming, vegetable cultivation, bee farming and raised Miyawaki forest in the campus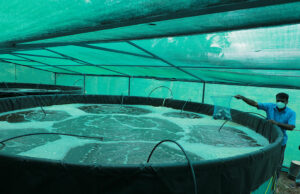 2022
Observed World Palliative Day on 08.10.2022
Observed National Orthodontic Week from 05.10.2022 to 11.10.2022
CDE on Complications in Implantology on 26.09.2022
Blood Donation Program as part of NSS Day on 24.09.2022
CDE Workshop – ICMR Guidelines, Good Clinical Practice, New Drugs and Clinical Trial Rules on 21.09.2022
Graduation Ceremony – "CELESTA 22" on 02.09.2022
Onam celebrations on 31.08.2022
Knowledge partner of Indian Academy of Aesthetic and Cosmetic Dentistry 31st Annual Conference 2022 – Functional Aesthetics. A confluence in God's own country from 26.08.2022 to 28.08.2022
PMS Connect Alumni meet 2022 on 20.08.2022
Observed 75th Independence Day from 13.08.2022 to 15.08.2022
CDE Workshop on The Basics of Research Writing on 12.08.2022
A talk on "Am I in the best profession" on 06.08.2022
Speaker: Dr. Sandesh Mayekar MDS, MS (USA) Father of Aesthetic and cosmetic dentistry in India
Oral hygiene day celebration on 01.08.2022 at Lulu mall in association with Society of Periodontists and Implantologists ( SPIK) presented Flash Mob 2022
The Department of Periodontics and the Department of Public Health Dentistry of PMS College conducted drawing competition and Smile Contest in observance of oral hygiene day
PMS – Nature Club "Club Green Guardians" observed World Nature Conservation Day on 28.07.2022
Observed World Hepatitis Day on 28.07.2022
Observed Transgenders Day on 21.07.2022
PMS Club Inauguration 2022 on 19.07.2022
A talk on "Menace of Ragging in Professional College and its fallouts" by Mohamed Shafi. K, Superintendent of Police, Excise Vigilance on 13.07.2022
A value-added program – Software Development & its opportunities by Mr. Jose George Vachaparambil on 06.07.2022
CDE on LET'S MAKE SOME NOIS – Department of Pediatric & Preventive Dentistry on 20.07.2022
PMS Digital Dentistry Week from 12.07.2022 to 16.07.2022
Rotary Endodontics Simplified on 06.06.2022
Green Audit Certification on 04.06.2022
Donated 100 notebooks to the member, block Panchayath for the children of Kudumbashree members on 03.06.2022
Observed World No Tobacco Day on 31.05.2022
Refresher course – Intra Oral X-Rays Why, When and How? On 26.05.2022
Master Class in Clinical Photography on24.05.2022 and 25.05.2022
Central research laboratory was started with facilities to conduct molecular biology research
PMS Innovation and incubation hub was started with the aim of stimulating and facilitating innovative research ideas of students and faculties
A major research funding of 10 lakhs was sanctioned from Department of Science and Technology
Observed National Oral Medicine & Radiology Day 2022 on 25.04.2022
Neuromuscular Concepts in Orofacial Pain One Day Workshop on 04.2022
Career Opportunities in UK for Dental Graduates on 29.03.2022
Observed World Oral Health Week from 20.03.2022 to 26.03.2022
Observed International Women's Day 2022 on 08.03.2022
Observed National Dentists Day on 07.03.2022
Observed Republic Day on 26.01.2022.