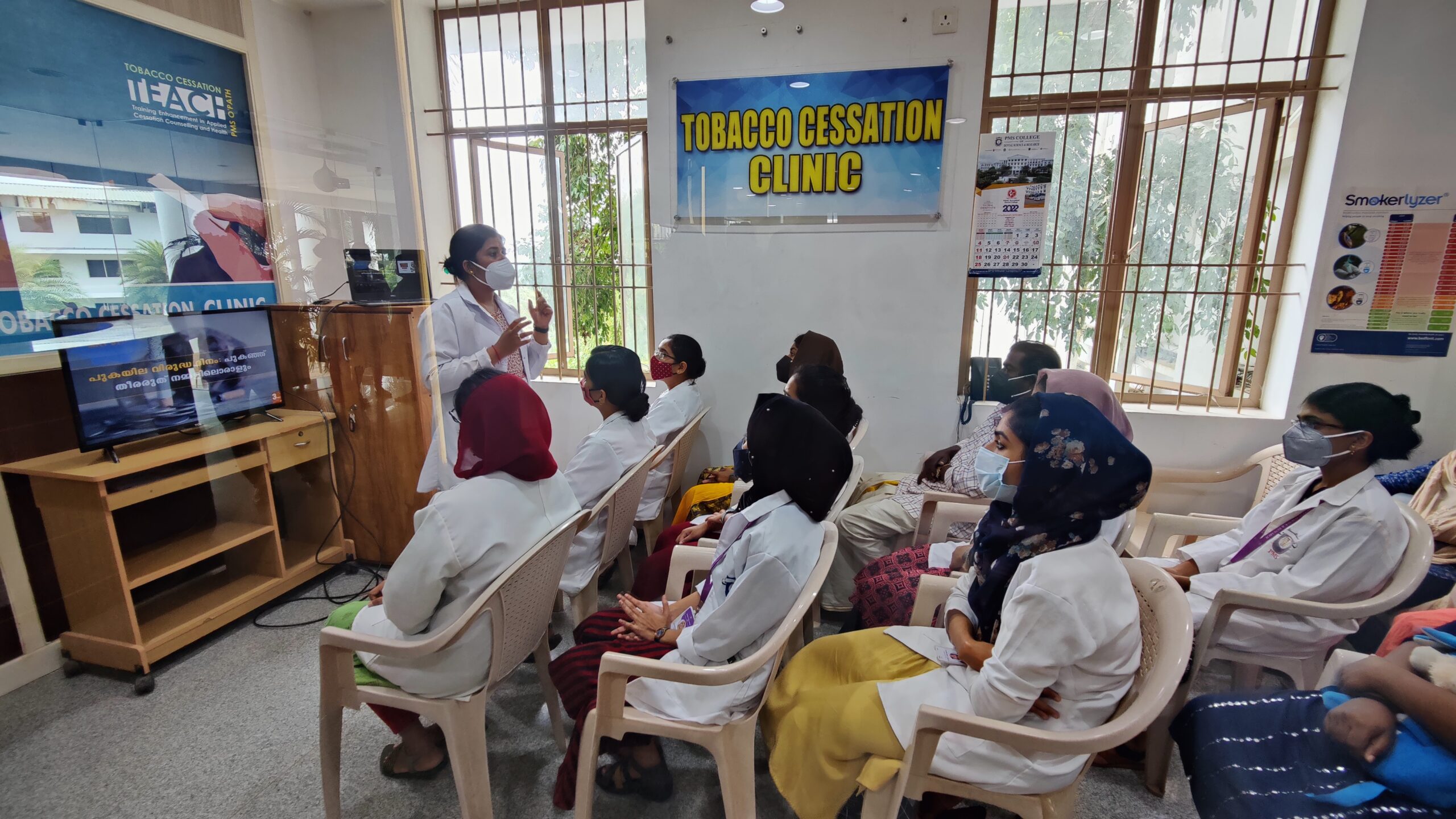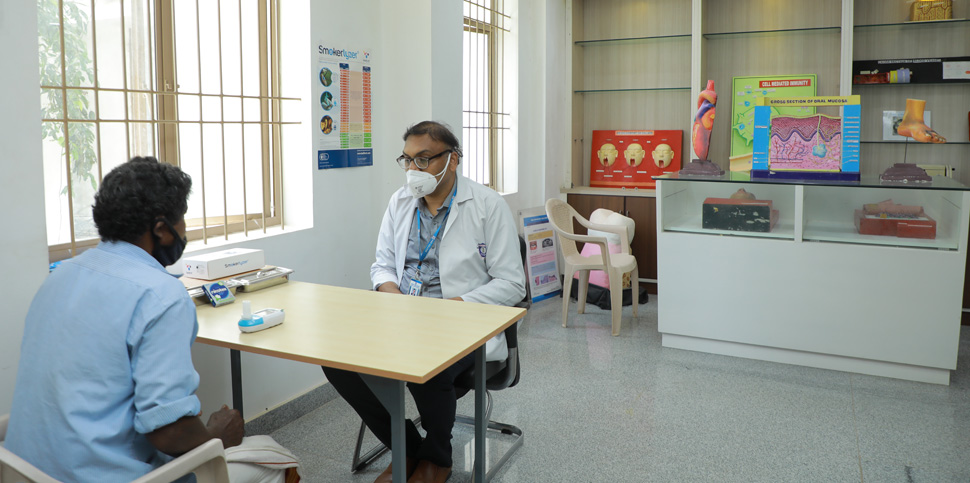 The Tobacco Cessation Clinic is a special service run by our institution in order to aid persons wishing to quit smoking or other tobacco related habits. Patients undergo a detailed evaluation, which focuses on the severity of their addiction and willingness to quit.
Assessment of their current lung-function and the amount of carbon-monoxide in their body which a byproduct of tobacco use is done by state of the art smoke analyser equipment available in the department.
Patients are then counselled regarding appropriate strategies to aid quitting, which is usually a combination of counselling and medications to reduce the urge and craving for nicotine as well as behavioural strategies to deal with the consequences of quitting.
The Tobacco Cessation Centre has also developed several booklets and brochures which may be used by patients to aid recovery. The department has qualified professionals who had undergone training under NIMHANS Bengaluru. Our center is accredited by Indian Dental Association Tobacco Intervention Initiative (IDA-TII).
Standard Operating Protocol- Flowchart
PROGRAM 1 (Tobacco Cessation Training)
PROGRAM 2 (Tobacco Cessation Clinic – Workshop)